January 11th, 2018:
"Lonesome" – Cocainejesus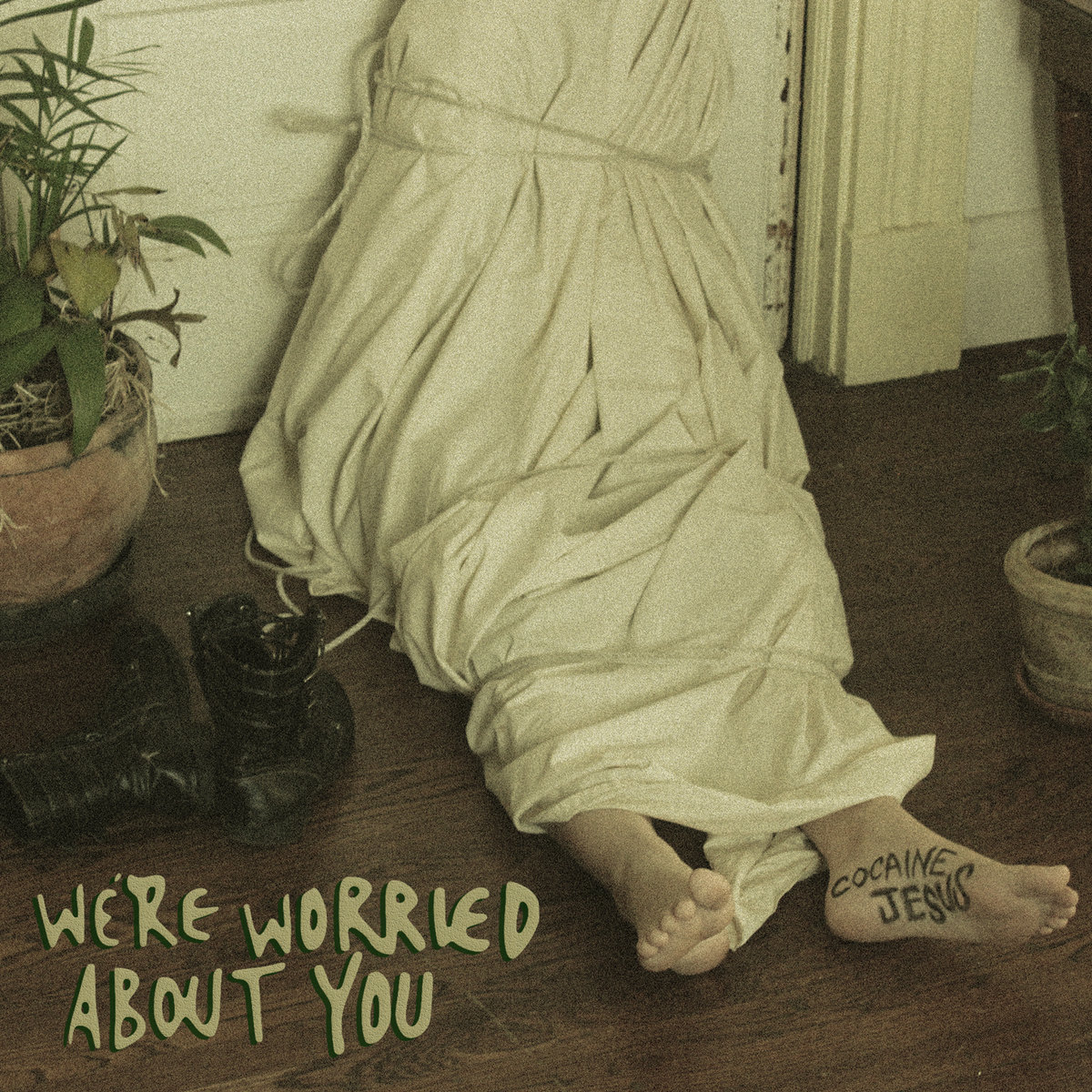 INT. ROOM – DAY
JAMES is lying down in a barren room. It has white walls with nothing on them. The floor is cold and unfeeling. James is dressed in rags and he is covering himself with a number of "found" blankets. He has a bandage on his head. 
He jerks awake and grabs a knife by his side looking at the door but there's no one there. He shakes his head and wipes his face. He gets up and paces the room. 
He looks out of the window but sees no one. He walks to the corner and grabs a KNAPSACK. He pulls a BLACK BOTTLE from the bag and drinks from it. 
He puts the knife in its holster walks out of the room. 
He closes the door but sets a piece of wood behind it to make sure he knows if someone intrudes. 
ext. desert – day
James walks into a jeep starts it and starts driving towards the horizon. 
EXT. DESERT – DAY
Tina is running when she notices another jeep coming up towards her. She stops and scans the surrounding trying to think of what to do. 
She gets on her knees to lie down but decides against it. 
She pulls up her pants and checks on her knife. She covers it up and stands erect looking right at the jeep. 
The car drives closer to her and she stands erect, starting at it. 
TINA
Alrighty, then. 
The jeep drives up to her and stops. James is driving the car. 
james
Hello. What are you doing out here in the wastelands?
TINA
Passing through. 
JAMES
Did you see any trucks drive by here?
TINA
I don't think so. 
JAMES
Thank you. 
James drives off. 
He stops the car and reverses towards Tina. 
She gets on one knee and starts pulling her pants up to have easier access to the knife. 
James stops by her. 
JAMES
Where are you heading? I can get you closer if you are heading west. 
TINA
No, thanks. 
JAMES
Lady, it's obvious you've met the assholes that stole from me and you are apprehensive because I'm driving a truck that looks similar to theirs but I assure you, if I was going to hurt you, I would have. 
TINA
Ok.
JAMES
Now, do you need a ride?
TINA
Did you say they stole from you?
James
(point to his head)
And they did this to me. 
TINA
Fine, they went that way. 
Tina points due west. 
JAMES
Get in.
TINA
Fine. 
Tina jumps into the jeep. 
JAMES
Be careful with that knife before you hurt someone. 
Tina shifts her legs. 
TINA
Do you know who they are?
JAMES
No, but I plan to find out. 
James drives towards the horizon.
=======
Evolve,
Israel Ekanem. 
You shouldn't worry
When you are on your lonesome
Make the best of it
#HAIKU
Comments
comments